Update Notification!
Dear lord,
Our crew will be working on an update from [8/10/2022 06:30 - 07:30 (UTC time)]. Please install the latest version from App Store or Google Play after the update. It may be a little delay then, so if there's any problem, please contact us via Facebook, thank you all!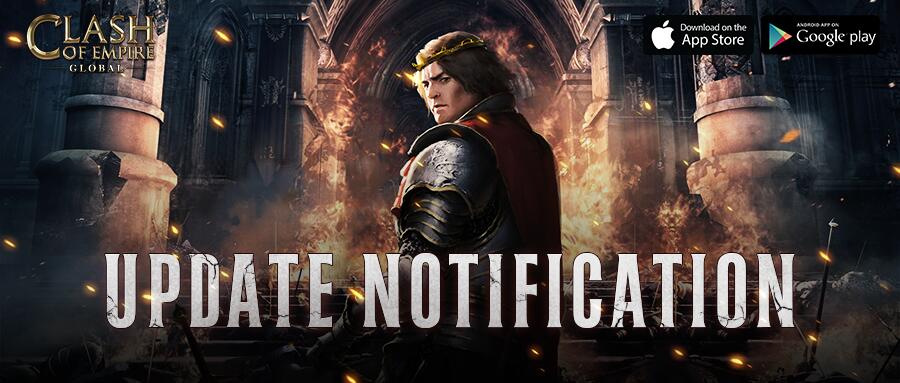 What's New:
1. Tower of Merlin updated to stage 700, added Magic and Vitality system;
2. New Kingdom's "Region Division" gameplay; The New Kingdom is divided into 4 independent regions in the early stage, and the region protection will be gradually lifted;
3. Added the function of "Captain of the Knights": players who have applied and been successfully qualified can go to the new region to create a new account as the captain, create an alliance, and complete tasks in Captain Mission to obtain corresponding rewards;
4. Now user can consume Hero Stamina to battle constantly in Turret Guard. Some stages added power limitation to challenge.

Optimization:
1. Optimized the store interface and trigger pack related mechanism;
2. Optimized Lord Trial, Turf Quests, and the Top Alliance Event;
3. Fixed the bug that caused that some events' logic and statistics error during the Novice Immigration;
4. Adjusted the construction value of the Alliance Fortress and Alliance Watch Tower, their construction value changes with the alliance level;
5. Optimized item Alliance Teleport, now users can click on the open space in the alliance territory to use it directly;
6. Optimized the early-stage depose mechanism, optimized the alliance recruitment function and the alliance leaderboard: added the activeness of the alliance members in the alliance leaderboard;
7. Optimized the early upgrade function of the alliance. When upgrading castle, embassy, hall of war, and market, the alliance of the player can also gain alliance experience.