Update Notification!
Dear lord,

Our crew will be working on an update from [12/21/2022 06:30 - 07:00 (UTC time)]. Please install the latest version from App Store or Google Play after the update. It may be a little delay then, so if there's any problem, please contact us via Facebook, thank you all!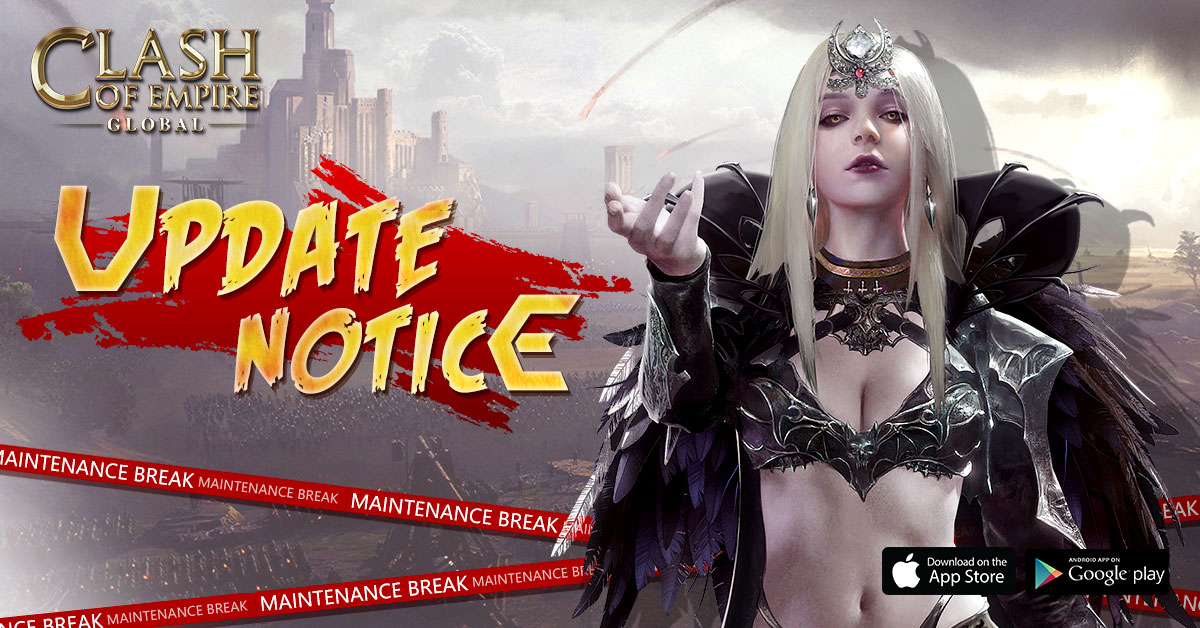 What's New
1.Christmas Event.
2.Appearance of avatar frame-Christmas Carnival.

Optimization
1.Optimized the experience of Battle of Atlantis event.
2.Optimized the construction status of Alliance Fortress and Watch Tower.
3.Optimized the appearance system UI.
4.Optimized Treasure Trial.
5.Optimized the rules for determining when a castle is within the Dark Forest.
6.Fixd the error of showing the Alliance Lion King in the watchtower warning when the enemy Alliance Lion King technology is not unlocked.