Update Notification!
Greetings Lords and Ladies!

Our crew will be working on an update from [01/27/2021 06:30 - 07:30 (Server time)]. Please install the latest version from App Store or Google Play after the update. It may be a little delay then, so if there's any problem, please contact us via Facebook, thank you all.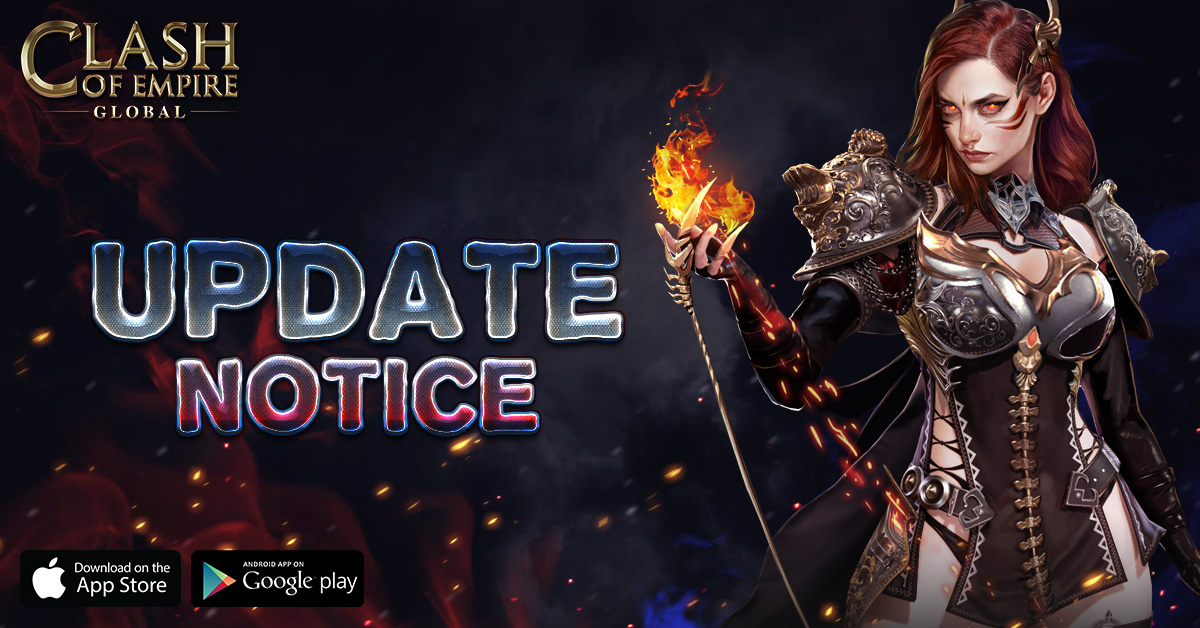 What's new

1. Add a brand new cross-server event-Alliance Expedition;
2. Buildings' star level;
3. Reset function to the glory and star level of all buildings;
Optimization
1. Optimize the turret guard;
2. Optimize custom avatar experience;
3. Optimized the difficulty and score rules of the Devil's befall event;
4. Display the maximum number of garrisoned members on the garrison interface of neutral buildings and alliance buildings;
5. Reworked the art of equipment frames;
6. The rally and garrison interface display the detailed overview of the garrisoned troops;
7. Fix the wrong display of R4's recruitment permissions.