Update Notification!
Greetings Lords and Ladies!
Our crew will be working on an update from [04/01/2021 06:30 - 07:30 (Server time)]. Please install the latest version from App Store or Google Play after the update. It may be a little delay then, so if there's any problem, please contact us via Facebook, thank you all.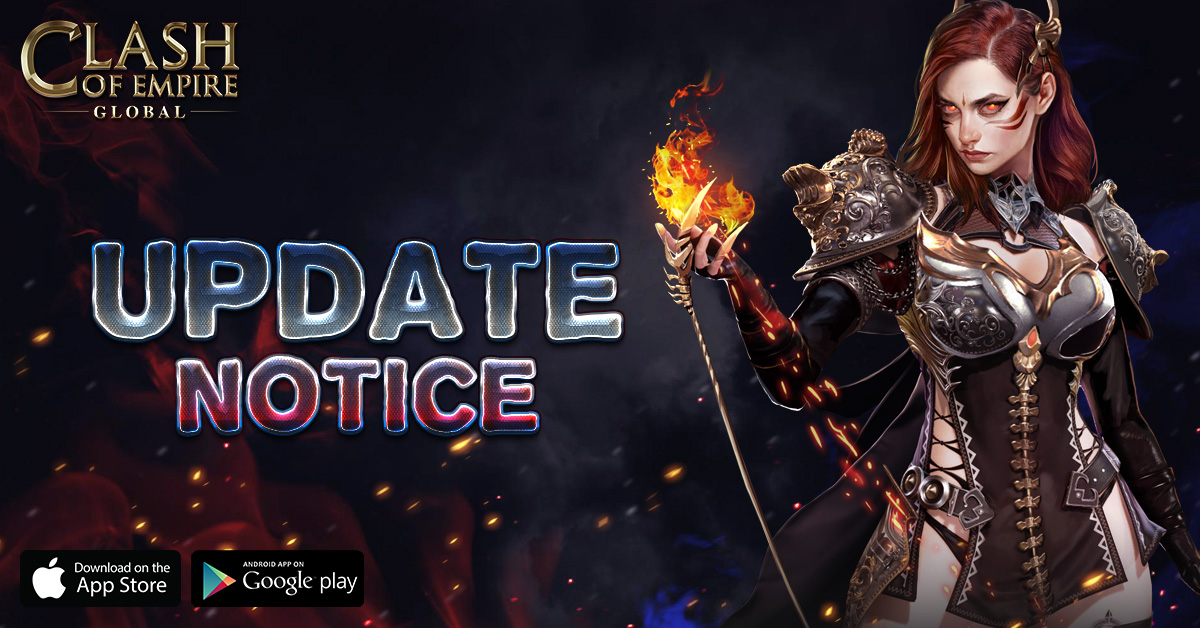 What's new
1. Easter event;

Optimization
1.Optimize the equipment appearance;
2.Optimize experience of the lucky draw;
3.The channel created for players using the same languages has been suspended temporarily;
4.Super pack interface optimized;
5.Adjust the maximum number of invitations to 5;
6.Fixed the problem that the devils can't be attacked during KvK event in devils befall (World);
7.Optimize the treasure trial event interface;
8.Adjust the pre-conditions required for some building upgrades;
9. Optimize the icon of the battle mails.