Update Notification!
Greetings Lords!

Our crew will be working on an update from [08/20/2021 06:30 - 07:30 (Server time)]. Please install the latest version from App Store or Google Play after the update. It may be a little delay then, so if there's any problem, please contact us via Facebook, thank you all.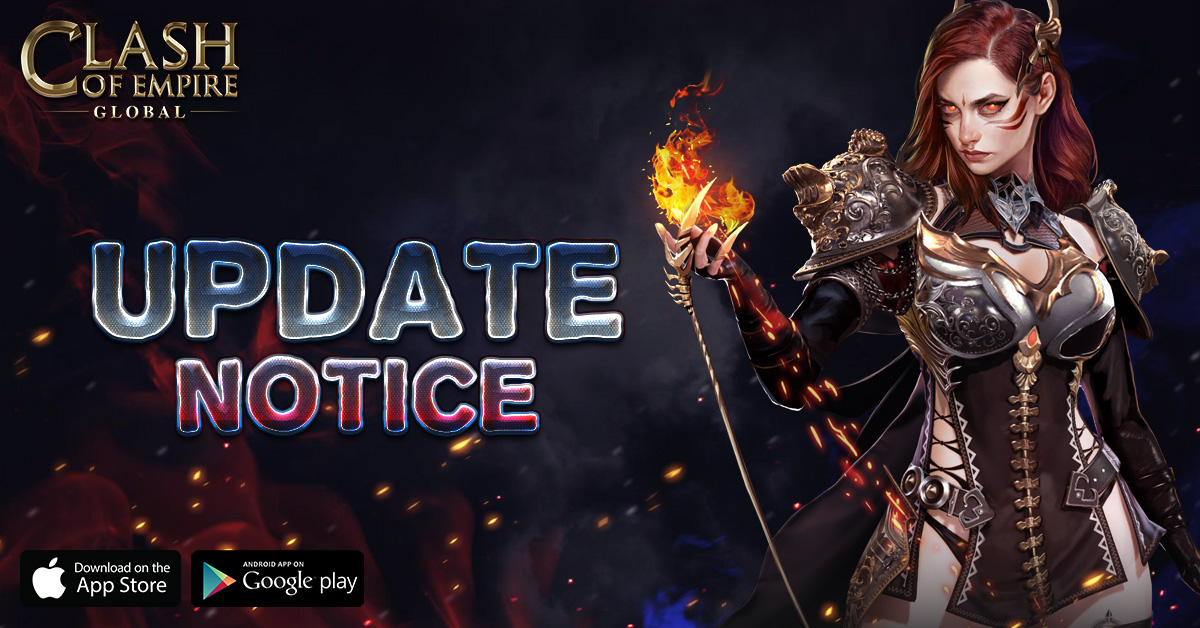 What's new:
1. A new map and gameplay--Battle of Atlanta;
2. New Troops skills and Specialization Attributes;
3. Return event-King's Return.

optimization:
1. Adjust the exclusive attributes of hero skills in the Polar Desert battle, and it will also take effect in the new gameplay the Battle of Atlanta;
2. Adjust the refresh ratio of level 3 dragons in the stage 1 of Kingdom Monster Event;
3. Optimize the appearance of equipment,Increase the upper limit of equipment appearance quality;
4. Optimize the Alliance Expedition matching mechanism;
5. Optimize monthly sign-in rewards;
6. Optimize the way to obtain appearance items;
7. Optimize the battle report of the Devils Befall Event,the battle details show the highest-level Devil currently challenged.