Update Notification!
Dear lord,

Our crew will be working on an update from [11/24/2021 06:30 - 07:30 (UTC time)]. Please install the latest version from App Store or Google Play after the update. It may be a little delay then, so if there's any problem, please contact us via Facebook, thank you all!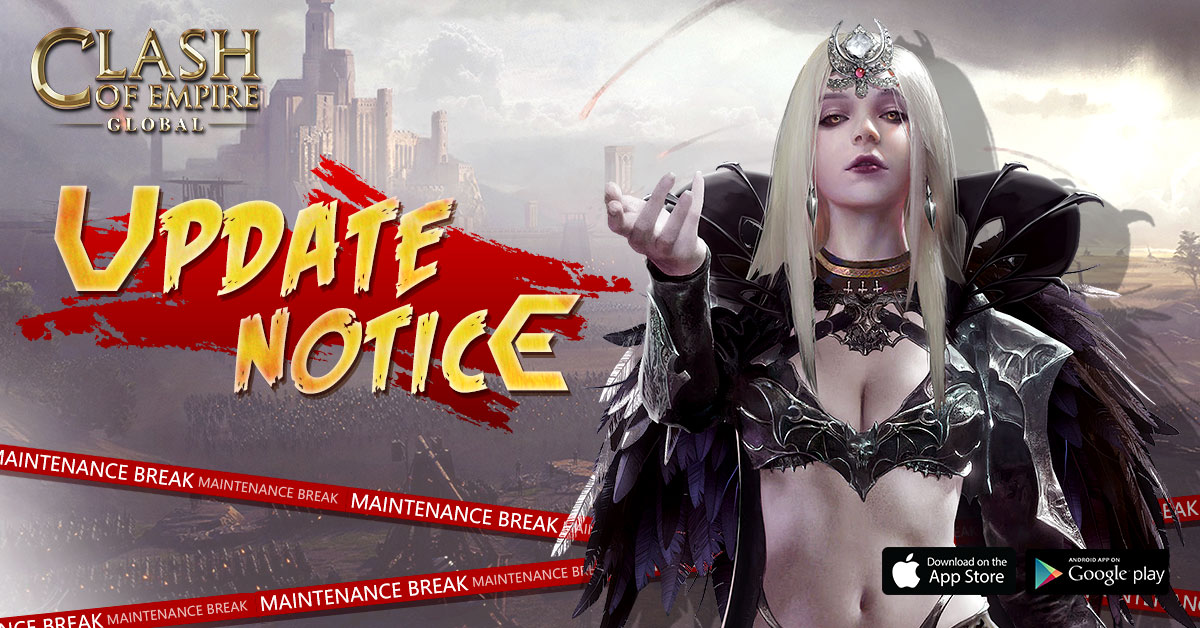 What's New:
1. Thanksgiving Event.

Optimization:
1. Adjusted the Dark Forest area around the throne.
2. Change of rules in KvK throne war: castles outside the Dark Forest cannot attack nor be attacked.
3. Retured resources when cancel construction are not safe resources.
4. Optimized the mechanism when Spearman's skill Split and Lion skill Spearman Crit are triggered at the same time.
5. Optimized the mechanism when Archer's skill Rapid Shoot and Lion skill Archer Attack Speed are triggered at the same time.
6. Spearman's skill Bloodthirsty Spear now can deal more damage to cavalry.
7. Increased the damage buff of Bartoli's skill Expose Weakness.
8. 3 factions now have the whole map vision in Atlantis.
9. Optimized march performance in Atlantis.
10. When rallying in Atlantis, all members can receive extra Cross Badge.
11. When battling in Atlantis, killed heroes can leave the rally immediately.
12. Optimized the mechanism of Shadow Guardian's re-summon cooldown and march performance.
13. Adjusted the limit of Shadow Guardian re-summon times the rate to collect different level's Shadow Guardian.
14. Optimized the map display and Legion Territory mechanism in Atlantis.
15. Optimized the battle performance in Atlantis.
16. Removed troop dismiss function in Atlantis.
17. Optimized military supplies production mechanism, heroes will return when supplies haven't been collected in 12hrs after production.
18. Special Speedups are now available for training Temple troops in Atlantis.