Update Notification!
Dear lord,

Our crew will be working on an update from [1/27/2022 06:30 - 07:30 (UTC time)]. Please install the latest version from App Store or Google Play after the update. It may be a little delay then, so if there's any problem, please contact us via Facebook, thank you all!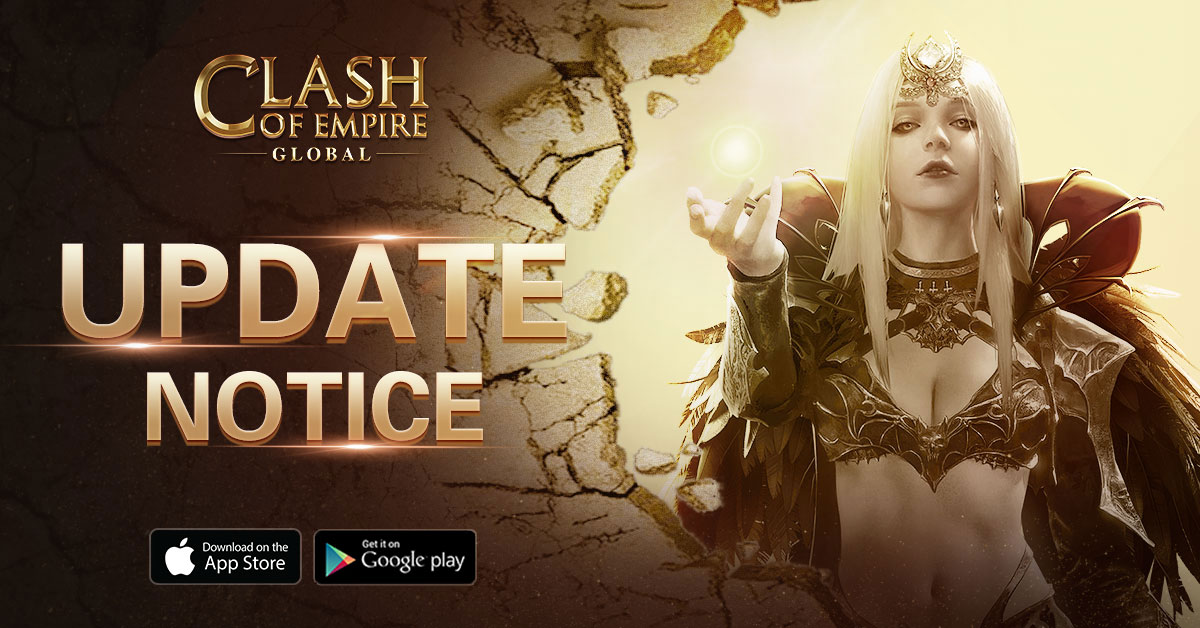 What's New:
1. Beauty Manor gameplay. Lords can interact with exotic beauties such as games, gifts, dating, costumes, quiz, etc. Improve the level of beauty and enhance beauty costume to get attribute bonuses
2. Spring Festival Event.

Optimization:
1. Increased the upper limit level of Gold Mine;
2. Increased the number of Devil Belial during the cross-server throne battle and rewards for killing Belial or dragons;
3. Reworked Richard's ultimate skill - Shield Master;
4. Adjusted the appearance of the castle, the appearance attribute bonus of the Snowy Castle(permanent) and the Castle of Angels;
5. Optimized the Wheel of Fortune, added Lord Stamina in the prize pool;
6. Optimized the Vendor function, increased the Treasure Market;
7. Optimized Super Pack, added the Atlantis Military Supplies Pack and the Atlantis Speed up Pack;
8. Optimized the battle logic of traps and strengthend the power of traps when defending castle;
9. Optimized the viewing interaction in Atlantis Trial;
10. Optimized the experience of garrisoning in the Battle of Atlantis. When the city where the barracks is located or the legion main city is buring, the lord can manually send the troops who are not in formation back to the Sanctuary;
11. Optimized the background music experience of the main city and kingdom map;
12. Optimized the display of resource tower skills in alliance expeditions;
13. Optimized the workmen interface;
14. Optimize the point rules and rewards of Gold Event;
15.Fixed the error of incorrect placement of heroes in Turret Guard, added alliance help function in the scene;
16. Now it is forbidden to create, join, quit, and dissolve alliances within 10 minutes before the start of the alliance expedition match period.